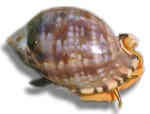 The Sydney Shell Collectors Club Inc
The "Sydney Shell Collectors Club Inc" is an incoroprated entity similar the shell clubs in other states of Australia. We are dedicated to fostering the study and appreciation of shells. Shells are found in the ocean, in rivers and lakes, on land, and as fossils.

The membership includes people with a diverse range of interests within the study of shells - ranging from those interested in the beauty of nature to those concerned with exploring the mysteries of mollusc DNA. Those most interested in research are often also members of The Malacological Society of Australasia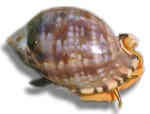 Membership and Conservation
The membership includes both amateurs and scientists, which makes for great stimulating and interesting discussions and field activities. Museums and universities are well represented.
Scientific members are always willing to share their knowledge with those who want to know more.

At branch level the focus is very much on appreciation and gaining knowledge.
A strong commitment to the environment goes with membership.
All members want to be able to revisit field sites and observe changes to populations and biodiversity.
Feel free to review our Code of Ethics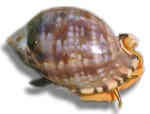 Field Trips
Field activity is the heart and soul of the Club. Members continuously visit and revisit sites, monitoring the changing mollusc fauna. Some collecting takes place, but more often photography and dead specimens provide an appropriate record or collection specimens. Field trips are held in coincidence with low tides to maximize the benefit of each visit. Field trip are organised by individuals for their friends within and outside the club, not by our club directly.

Increasingly many old well-documented collections are offered to members from deceased estates or members transferring overseas. The process of recycling quality shells from collector to collector is ongoing.

Diving provides the opportunity to observe deep-water species in their natural environment. Diver members are adding to species and distribution databases all the time. Photographs of feeding, courtship and reproduction and other data are shared with scientific members.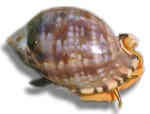 Meetings
Meetings of the Club (NSW Branch) have been being held on the 4th Saturday of each month at the Ryde Eastwood Leagues Club, Ryedale Road West Ryde. Meetings commence at 2.00 p.m., however the room is usually open from 1.00p.m. so that members can chat and share news before the meeting. The formats of meetings vary, but usually there is a presentation about a particular family of shells, or other marine creatures along with examples. Members are encouraged to bring to each meeting specimens for identification together with any books or papers that may help. Covid ahs forced us to be more flexible in date, time of start and locality. Refer to our Calendar Page.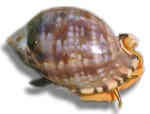 Publications
Publications of the Club include the "Sydney Sheller" which is produced itinerantly. Content is based on articles written or contributed by members. More recently we changed to using a Facebook group.

The editor of the Sydney Sheller will accept articles about field trips, unusual finds, species variation, book reviews, comments and items of general interest. (Wherever possible contributions should be sent by email or disk.)

All publications are free to members. Back copies of some issues of all publications may be available for nominal charges.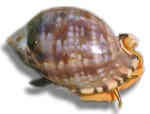 Library
The Sydney Shell Collectors Club Inc has a library for research and shell identification. It is available for members only. Click to see a list of library material and library rules.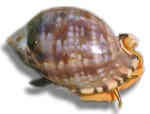 Markets
Markets are held informally before and during each meeting. Members who have specimens to exchange are encouraged to use the meetings as an opportunity to share their finds whilst others expand their collections.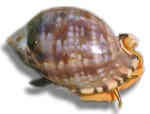 Guest Speakers
Guest speakers and overseas visitors are always welcome. Whilst the program is set well in advance opportunity to share information with visitors is never overlooked.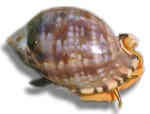 Shell Shows
Shell Shows are a popular activity. The Club stages an Annual Sydney Shell Show each October, where members can display the best of their specimens and research. Competition is keen. The Club hosted the Second Australian National Shell Show in 1998 and the Sixth National in 2006, the 10th in 2014, and the 12th in 2017 . These events attract a large audience from around Australia and overseas.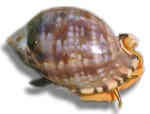 Research Support
Research support is provided to students of Malacology of all ages via the Mollusc Research Awards. Donations to the award fund are tax deductible. The Awards are designed to support amateurs and students undertaking research. Applications are advertised in the publication Australasian Shell News each May and grants are allocated in August each year. Anyone can become a contributor to help us all learn more about molluscs.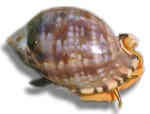 Membership Fees
The annual membership fee is $60 adults, with discounts for family members, students and pensioners.